Obama promises end to 'perpetual war'
: US President Barack Obama opened his second term in the White House with a promise of greater American...

Prince Harry: I've killed Taliban insurgents
: The ministry of defense revealed on Monday that the 28-year-old prince is returning from a 20-week deployment in...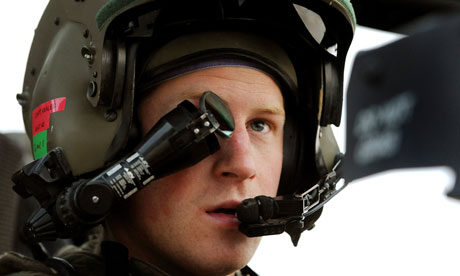 maandag 21 januari 2013
The Great War: Walk in Hell
The Great War: Walk in Hell is het tweede deel van de Great War-triologie van de Amerikaanse schrijver
Harry Turtledove
, die de Unie en de Confederatie volgt tijdens een alternatieve Eerste Wereldoorlog in een alternatieve geschiedenis waarin de Confederatie de
Amerikaanse Burgeroorlog
heeft gewonnen. De Verenigde Staten staan hierbij aan de kant van de Centralen, en de Geconfedereerde Staten aan de kant van de Entente. Walk in Hell beschrijft de periode van eind 1915 tot Nieuwjaarsdag 1917.